About Cabo San Lucas – it's more than just a vacation hotspot. This Mexican paradise is a treasure trove of hidden gems waiting to be discovered. From secret beaches to unique cultural experiences, this place has surprises at every turn. Ready to embark on an unforgettable journey? Let's uncover the lesser-known wonders of the city together!
Short Summary:
Secret Beaches: Beyond the popular sandy stretches, there are secluded beaches that offer tranquility and untouched beauty.
Cultural Experiences: Cabo's rich history and vibrant local life are as captivating as its natural attractions.
Outdoor Adventures: There's a world of excitement beyond the beach, from desert safaris to mountain hikes.
Local Cuisine: The food scene here is a delightful fusion of traditional flavors and innovative culinary creations.
Sustainable Tourism: Discover how Cabo San Lucas is making strides in eco-friendly practices and sustainable tourism.
Cabo San Lucas: Discovering the Hidden Gems of Mexico's Paradise
A Tropical Paradise: Location and Geography
Cabo San Lucas is a beautiful, vibrant city located at the southern tip of the Baja California peninsula in Mexico. With its stunning beaches, crystal-clear waters, and a myriad of activities, it has become a popular vacation destination for tourists from all over the world. If you're looking for a place to relax, unwind and soak up some sun, Cabo is definitely worth a visit.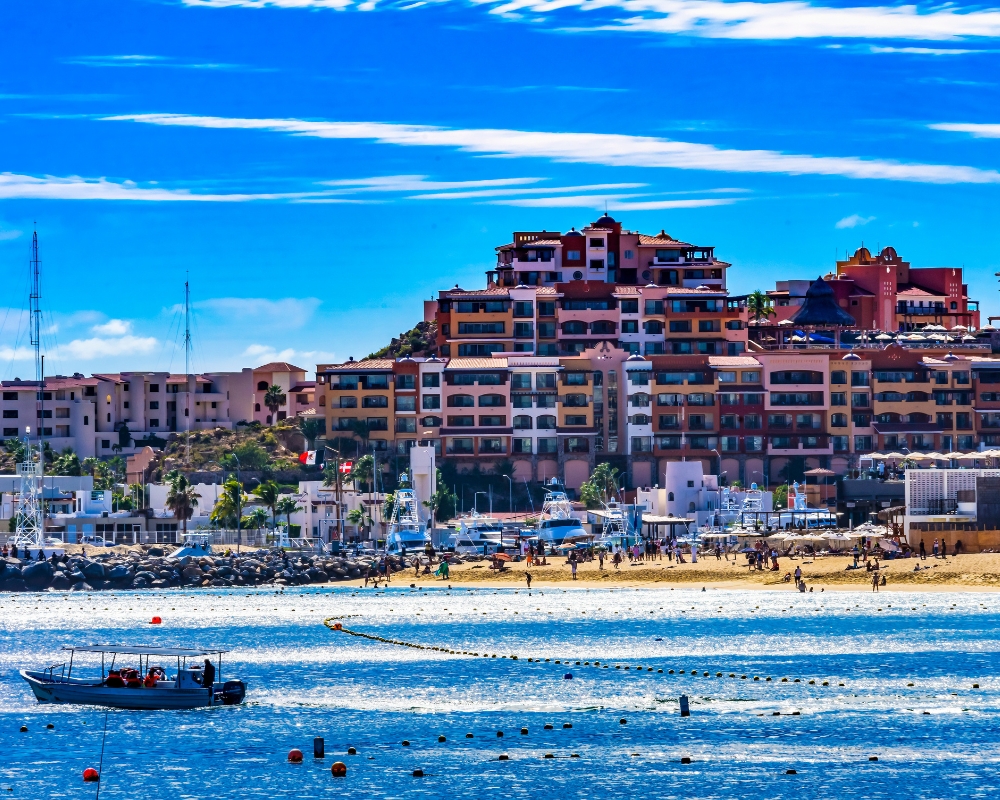 Cabo and the Los Cabos region are known for their warm climate and tropical beauty. The city boasts miles of sandy beaches that are perfect for swimming, sunbathing, or simply relaxing by the ocean. One of the most famous beaches here is Medano Beach, which is always buzzing with activity. Here at the beach, you'll find beach bars, restaurants, and water sports equipment rentals so you can get out on the water and enjoy jet skiing or parasailing.
A Journey Through Time: Brief History
Aside from its beaches, Cabo San Lucas offers plenty more to see and do. The city itself has a rich history dating back thousands of years to when it was inhabited by indigenous tribes such as the Pericu people. Today you can still see evidence of this ancient civilization at various archaeological sites in and around Baja California Sur state.
Besides its historical importance, Cabo San Lucas boasts natural wonders, notably El Arco de Cabo San Lucas, the Arch. This striking rock formation, marking the Pacific Ocean and Sea of Cortez's convergence, captivates visitors. You can enjoy boat tours, observing sea lions and diving pelicans nearby.
Cabo San Lucas has something for everyone – whether you're looking for adventure or just want to relax in paradise. From beach hopping to whale watching trips during the season (December through April) to exploring the city's vibrant nightlife, Cabo has it all. So, if you're looking for a laid-back vacation with plenty of sun, sea, and sand, be sure to put Cabo at the top of your list.
Why visit Cabo San Lucas
If you're looking for the perfect vacation destination, look no further than Cabo San Lucas. This little slice of paradise on the southern tip of Mexico's Baja California Peninsula has something for everyone – breathtaking natural wonders, world-class cuisine, nightlife that never stops, and an endless array of activities to keep you entertained.
Top Tourist Destination in Mexico
Here are just a few reasons why you need to visit Cabo & Los Cabos as soon as possible. First and foremost, the beaches in the region are simply stunning. From the pristine sands of Playa del Amor to the rugged coastline at Land's End, there's a beach here for every type of traveler. Whether you're into sunbathing and people-watching or surfing and snorkeling, you'll find what you're looking for in Cabo.
Unique Attractions
Beyond its beaches, Cabo is also home to some truly incredible natural attractions. Embark on a boat ride to El Arco, a majestic rock formation at Land's End. Interestingly, it signifies the meeting point of the Pacific Ocean and the Sea of Cortez. Alternatively, venture inland to the Sierra de la Laguna mountains. This protected biosphere reserve offers hiking trails through verdant forests and stunning waterfalls.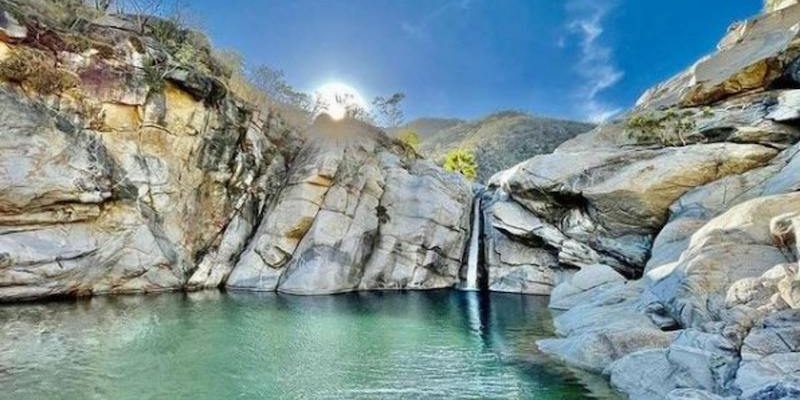 But it's not all about nature here – foodies will be delighted by Cabo's amazing culinary scene. With everything from casual taquerias serving up street-style tacos to high-end restaurants featuring innovative fusion cuisine, there's no shortage of delicious options in this town.
Let's not forget about Cabo San Lucas' legendary nightlife scene. Whether you're looking for live music at a beachside bar or dancing until dawn at one of the area's many nightclubs, there's always something exciting happening after dark here.
In short: if you're looking for sun-soaked days spent exploring natural wonders followed by nights filled with good food and even better company, then a trip to Cabo San Lucas is definitely in order.
Exploring Cabo San Lucas
Cabo San Lucas has something for everyone, whether you're looking for some adventure or just want to relax on a pristine beach.
Famous Landmarks (El Arco de Cabo San Lucas)
Start your exploration by visiting the iconic El Arco, also known as "The Arch," which is a natural rock formation located at the southern tip of the Baja California Peninsula. You can take a boat tour to see it up close and even swim near it under certain conditions. During your boat tour, keep an eye out for sea lions and dolphins that frequently hang around in the area.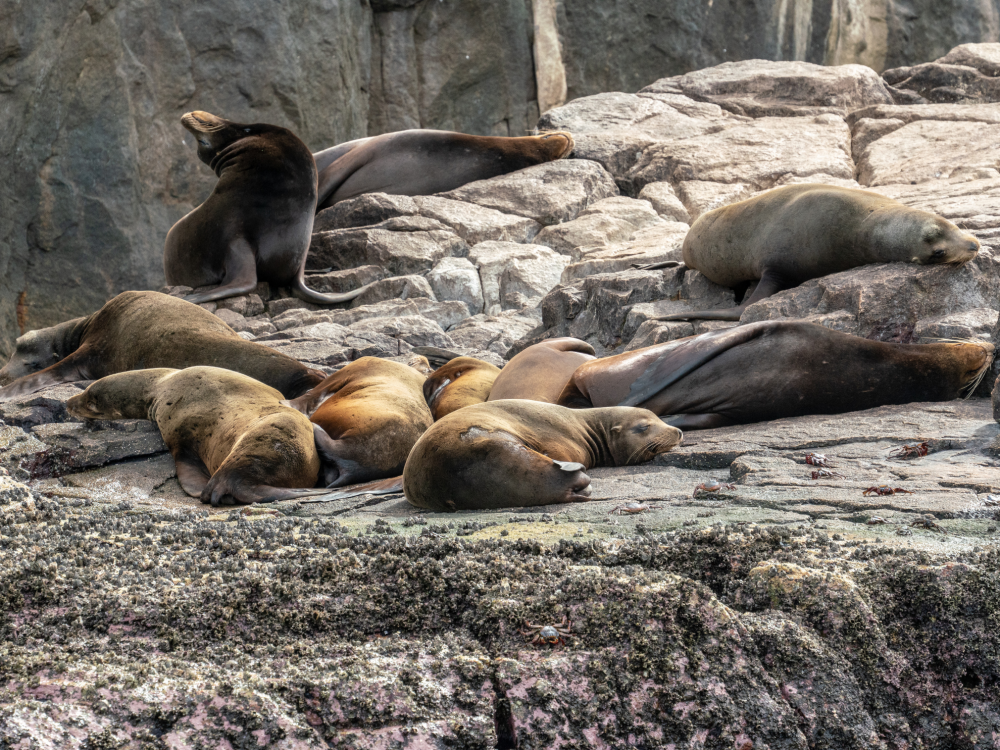 If you're looking for a bit of history, take a stroll through downtown Cabo San Lucas. The town's oldest area is home to unique shops and restaurants that are full of charm and character. You can also visit the Iglesia de San Lucas church, built in 1730, which marks the town's historic center.
The Los Cabos Corridor: Beaches and Marine Life
For those who love nature, head to the nearby Chileno Bay at the tourist corridor which is famous for its crystal-clear water and abundant marine life. You can go snorkeling or scuba diving to see colorful fish like parrotfishes or explore hidden coves. Another great place to explore in Cabo San Lucas is Land's End Beach where you can relax on soft sand beaches while enjoying serene views of turquoise waters surrounded by granite cliffs rising from the ocean floor.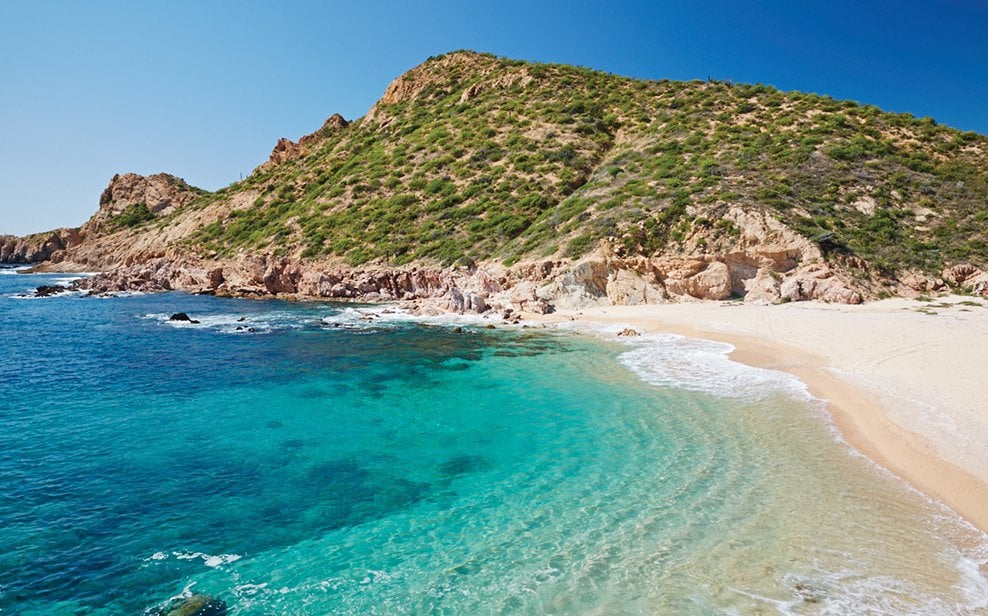 Nightlife and Entertainment
No trip to Cabo San Lucas should be complete without experiencing its legendary nightlife fun. The trendiest clubs are located along Playa El Medano beach where you can dance until dawn with music from live DJs mixing salsa and reggaeton beats. Visiting will be an unforgettable experience with memories that will last forever!
Activities in Cabo San Lucas
When it comes to fun and excitement, Cabo San Lucas has everything you need. The town offers many activities that will keep you entertained throughout your stay. Whether you're here with friends or family, there's always something for everyone.
Adventurous Land Activities
For adventure seekers, try out the famous Cabo Zipline Tour. This thrilling activity will let you fly over canyons and above the treetops while enjoying the stunning view of Cabo San Lucas. Another exciting activity is ATV riding which takes you through the desert terrain, allowing you to explore hidden beaches and mountains in a unique way.
Scuba Diving and Snorkeling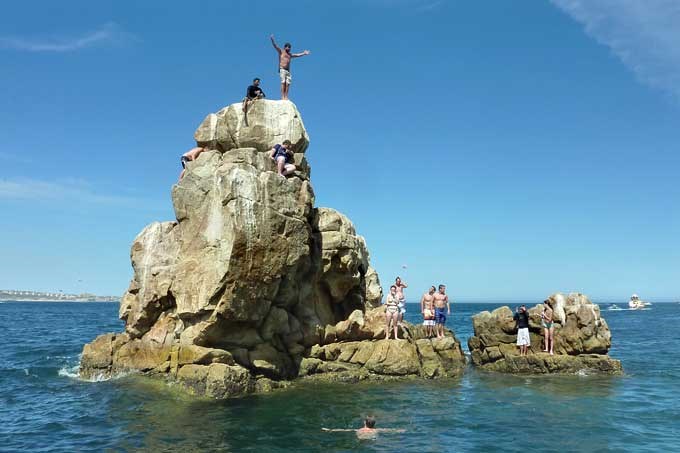 If water sports are your thing, then Cabo San Lucas has plenty of options for you too. Snorkeling and scuba diving are popular activities as they give visitors a chance to get up close with Cabo's diverse marine life and underwater landscapes. You can also choose from jet skiing, parasailing, or even flyboarding – all sure to give you an adrenaline rush!
Sport Fishing: A Year-Round Adventure
Cabo is a paradise for sport fishing enthusiasts. The Marina Cabo San Lucas, a world-class facility, serves as the hub for these activities. Here, you can charter a boat, hire experienced guides, and even rent top-notch fishing gear.
Interestingly, Cabo's waters are teeming with a variety of fish species. Marlin, a prized catch, is abundant in these parts. Moreover, Dorado and Tuna are also common, providing anglers with a thrilling fishing experience.
Year-round, the waters around Cabo San Lucas are perfect for sport fishing. This is a significant contributor to Cabo's tourism industry. Whether you're a seasoned angler or a novice, you'll find the fishing experience here unmatched.
Furthermore, after a successful day of fishing, many local restaurants offer a "cook your catch" service. This allows you to enjoy your fresh seafood in a variety of delicious preparations. Truly, sport fishing in Cabo San Lucas is an experience not to be missed!
Nightlife and Entertainment
Get your steps in by taking a stroll through the historic downtown area where shops and local vendors sell handmade crafts. End your day with a mesmerizing sunset cruise that takes visitors along the famous Land's End Arch formation while enjoying drinks and snacks on deck. Whatever activity suits your fancy, make sure to add it to your itinerary when visiting Cabo San Lucas!
Accommodation and resorts in Cab San Lucas
Accommodation options in Cab San Lucas range from luxurious, high-end resorts to budget-friendly hotels. Whether you're looking for a romantic getaway or a family vacation, there's something for everyone in Cabo.
Luxury Resorts
For those looking to indulge in luxury, there are several high-end resorts that offer all-inclusive packages. One of the most popular is the Grand Solmar Land's End Resort & Spa. This stunning resort features infinity pools overlooking the ocean, private cabanas on the beach, and world-class dining options. The rooms are spacious and beautifully appointed with modern amenities like flat-screen TVs and free Wi-Fi.
Mid-Range Hotels
If you're looking for something more affordable but still want to stay in style, there are plenty of mid-range hotels to choose from. The Bahia Hotel & Beach Club is a charming boutique hotel located just steps from Médano Beach. The rooms are simple but stylishly decorated with bright colors and Mexican-inspired decor. The hotel also offers a rooftop pool with panoramic views of the city.
Vacation Rentals and Budget Accommodations
Renting a vacation home or villa can be a great option for those traveling with families or groups. Airbnb, for instance, provides diverse options, from snug apartments to grand estates with private pools and beach access. Conversely, if you're budget-conscious or prefer modest lodgings, numerous affordable hotels and hostels are scattered throughout Cabo San Lucas. Although these places might lack the frills of larger resorts, they offer a cozy retreat without straining your wallet.
Timeshares
No matter what your budget or travel style is, there's an accommodation option in Cabo San Lucas that will suit your needs. Just be sure to book early during peak travel season as rooms can fill up quickly!
Traveling to and around Cabo San Lucas
Arriving in Cabo San Lucas
Getting to Cabo San Lucas can be a bit of an adventure. The easiest way to get there is by flying into Los Cabos International Airport, which is located about 30 minutes from downtown Cabo. Many major airlines, such as Delta, American Airlines, and United, offer direct flights from various cities in the United States. Once you arrive at the airport, you can take a taxi or shuttle to your accommodation in town.
Driving to Cabo San Lucas
If you prefer road trips or have rented a car to explore the city on your own terms, driving to the region from other parts of Mexico is also an option. The city is located at the southernmost tip of Baja California Sur and can be reached via Highway 1 which runs through the Mexican state. A San Diego to Cabo drive is a popular road trip.
Transportation Options in Cabo San Lucas
Moving around in Cabo San Lucas is relatively easy because it's not a large city. Taxis are a popular option for getting around if you don't have a car. They are readily available throughout the city and can be hailed on the street or found at taxi stands near popular attractions and hotels. Another option for transportation is renting a car or a motorcycle. Renting a car gives you more freedom to explore off-the-beaten-path locations and makes it easier to move around than relying on taxis or public transportation.
Exploring Beyond the City
If you plan on exploring farther out of town during your stay in Cabo San Lucas, consider booking one of the many tours offered by local companies. These tours include options like whale-watching expeditions or desert ATV rides that offer unique experiences beyond just exploring the city itself. Whatever method of transportation you choose, getting around in Cabo San Lucas is part of its charm!
The Future of Cabo San Lucas
Cabo San Lucas is a destination that continues to evolve and grow, with exciting developments planned for the future. In this section, we'll explore what's in store for Cab San Lucas in the coming years.
Tourism Development and Environmental Impact
One of the biggest projects in the works is the construction of a new marina. The existing marina, overwhelmed with boats, lacks sufficient slips for all desiring Cabo as their home port. Conveniently, the upcoming marina, situated east of Puerto Paraiso Mall, promises to be among Latin America's largest, and most luxurious. With over 500 slips available, it will help attract even more boaters from around the world.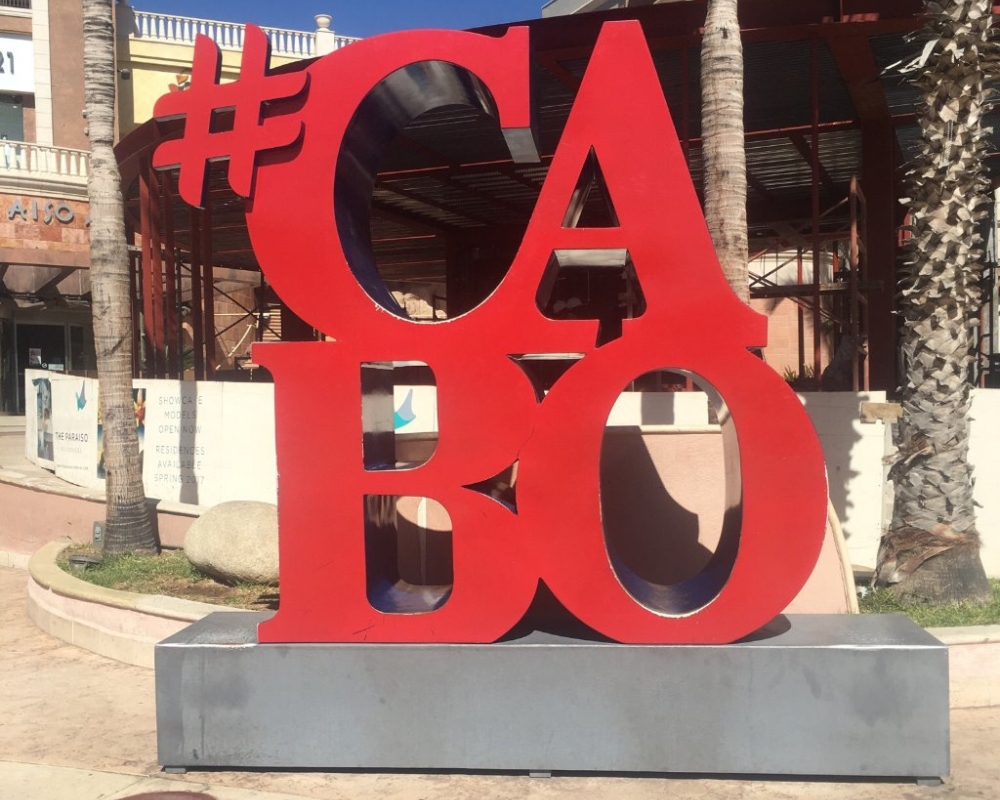 Another area that's being developed is Puerto Los Cabos, located just north of San Jose del Cabo. This massive project encompasses over 2,000 acres and includes residential neighborhoods, golf courses, hotels, shops, restaurants, and more. One highlight of Puerto Los Cabos is the Marina Village which offers a variety of waterfront dining options as well as boutiques selling high-end clothing and accessories.
The government has also pledged to invest in infrastructure improvements throughout Los Cabos including roadways and bridges. These improvements will help alleviate some of the congestion that can occur during peak tourist season when visitors flock to Cabo San Lucas from all corners of the globe.
There are plans to increase sustainability efforts throughout Los Cabos. Many hotels have already implemented eco-friendly practices such as reducing plastic waste or using solar panels for energy. The goal is to make these efforts even more widespread throughout all areas of tourism within Los Cabos so that visitors can enjoy this beautiful destination while leaving as small a footprint as possible on the environment.
Upcoming Projects
Overall, Cabo San Lucas promises exciting developments in the coming years. Whether you love boating, golfing, shopping, or dining, it caters to all. Its warm climate, friendly locals, and stunning scenery make it a global tourist hotspot.
Why Cabo San Lucas is a Must-Visit Destination
Unwind in the Scenic Beauty and Vibrant Nightlife – Cabo San Lucas is a must-visit destination for a variety of reasons. For starters, the scenic views and beautiful beaches make it an ideal location for vacationers.  With its warm, sunny climate, Cabo San Lucas is the ideal spot to unwind, consequently catering to everyone by offering romantic escapes and family adventures. Notably, its vibrant nightlife features late-night clubs, live music, and top-tier dining.
Adventure and Leisure Activities Galore – The town has everything you could ever need or want on vacation. If you are someone who loves water sports or outdoor activities, then Cabo San Lucas is the perfect destination for you! It offers plenty of water activities such as snorkeling, kayaking, scuba diving, whale watching, fishing charters, paddle boarding, and surfing. There are also great hiking trails in the surrounding mountains with stunning views of the city below.
Accommodation Options for All Budgets –  When it comes to accommodation options in Cabo San Lucas there are plenty of hotels and resorts available that cater to all budgets. Most resorts offer private beaches where you can relax in luxury while sipping on cocktails on your beach chair or cabana. You can also find budget-friendly hotels in nearby towns if you're traveling on a tight budget.
Rich History and Culture But not least – Cabo San Lucas's rich history and culture attract visitors from all over the world. From ancient ruins to modern art galleries – there's something amazing everywhere you look! Several museums in town showcase Mexico's rich heritage and architectural wonders, including the centuries-old Mission de San Jose del Cabo Church. Whether seeking a romantic escape or a family adventure, Cabo San Lucas delivers. With options ranging from luxurious five-star resorts to budget-friendly hostels, this destination promises unforgettable memories.
Los Cabos: A Tourist's Paradise
Cabo San Lucas is a destination that caters to every type of traveler – from families to couples, adventure seekers to relaxation enthusiasts. The blend of culture, scenic beauty, and exciting activities make it a must-visit destination for anyone looking to experience the best of Mexico. For those seeking a laid-back beach vacation, Cabo San Lucas has some of the most beautiful beaches in Mexico.
From Playa El Médano to Lover's Beach, there is no shortage of options for swimming and sunbathing. For adventurous travelers who want an adrenaline rush, there are plenty of outdoor activities such as snorkeling and diving excursions or zip-lining tours.
The accommodation options in Cabo San Lucas range from luxurious resorts and villas to more affordable hotels and rentals. Whether you're looking for an all-inclusive package or something more budget-friendly, you're sure to find something that fits your needs.
When it comes to transportation around Cabo San Lucas, taxis are widely available but can be expensive if you're traveling long distances. However, the local bus system is inexpensive and reliable.
If you plan on exploring beyond the main town area or traveling around Los Cabos region then renting a car might be your best option. Cabo San Lucas offers visitors endless opportunities for adventure and relaxation in beautiful surroundings with friendly locals.
The combination of world-class accommodations paired with stunning natural beauty places it among the top destinations in Mexico. It's no wonder why visitors return year after year – be sure to add this magical place to your travel bucket list!