Sierra de la Laguna Los Cabos
If you're looking for a beautiful, off-the-beaten-path destination in Mexico, look no further than the Sierra de la Laguna.
This mountain range, located in the southern part of the Baja California peninsula, is a nature lover's paradise.
It features rugged peaks, deep canyons, and stunning views of the Pacific Ocean.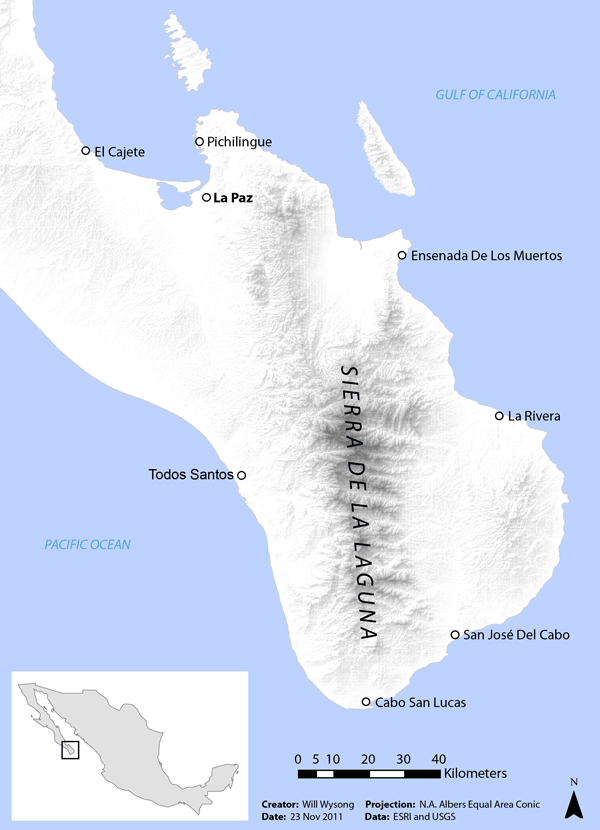 This is an absolutely magnificent part of Baja California Sur.
The mountain range is home to a diverse spectrum of flora and fauna. Those include rare species like the Sierra Laguna Treefrog and the Baja California Rock Squirrel.
Hiking trails wind through the mountains and offer breathtaking views of the surrounding, making this a popular destination for outdoor enthusiasts.
Exploring the Sierra de la Laguna
Hiking Trails and Outdoor Activities
There are a variety of hiking trails ranging from easy day hikes to more challenging multi-day treks.
One popular trail is the Picacho de la Laguna, which takes you to the highest peak in the range at 7,000 feet.
Another great option is the Cañon de la Zorra hike, which takes you through a beautiful canyon with natural pools and waterfalls.
In addition to hiking, there are plenty of other outdoor activities to enjoy.
You can explore the area on horseback, take a scenic drive through the mountains, or go mountain biking on one of the many trails.
The Cultural and Historical Significance of the Sierra de la Laguna
The Sierra de la Laguna has been home to indigenous communities for centuries.
There are several archaeological sites that offer a glimpse into the region's rich history (something to look into).
The mountains are also an important source of water for the surrounding area.
Many of the springs and streams that flow from them are used for irrigation and drinking water.
Planning a Trip
If you're planning a trip, there are several things to keep in mind.
First, decide how many days you want to spend (group/just you?).
While a day hike is certainly possible, spending multiple days in the region will allow you to fully explore and appreciate its beauty.
Next, research the best routes to take and where to find the most scenic spots.
Local travel guides and hiking groups can be great resources for this information.
If you're interested in combining your hike with a beach visit, consider heading to the national park on the east side of the breadth, where you'll find several beautiful beaches to enjoy.
Finally, make sure to pack accordingly for your trip, with appropriate gear and supplies for camping, hiking, and spending a night under the stars.
With careful planning and the right mindset, your trip to the Sierra de la Laguna will be an unforgettable adventure.
Best Time to Visit the Sierra de la Laguna
The best time to visit is between October and May when temperatures are cooler and there is less chance of rain.
Summer temperatures can be hot. If you plan on hiking or spending time outdoors, avoiding the area is best during this time.
Accommodations and Transportation
There are several hotels and vacation rentals ranging from budget-friendly options to more luxurious accommodations.
If you're looking for a unique experience, you can even stay in a yurt or a treehouse in the mountains.
Getting there
To get to the Sierra de la Laguna, you'll need to rent a car or hire a guide.
The road into the mountains is steep and winding. Best to have a 4WD vehicle if you're planning on driving yourself.
Conclusion
This is a beautiful and unique destination for travelers seeking adventure and natural beauty in Baja California Sur.
With its stunning mountain range, diverse flora and fauna, and refreshing bodies of water, there are endless opportunities for hiking, camping, and exploring.
Whether you're a seasoned hiker or a first-time adventurer, this area has something to offer.
Don't hesitate to plan your next trip to the Sierra de la Laguna and experience the adventure and beauty of this incredible region for yourself.