Ready for the best tips for experiencing Cabo and Los Cabos? We've got the insider scoop on where to go, what to do, and how to make your trip unforgettable!
Tips for Experiencing Cabo and Los Cabos: Short Summary
Choosing Your Base: Cabo San Lucas offers a lively atmosphere, while San José del Cabo provides a more authentic Mexican experience.
Whale Watching: Witness the majestic humpback whales in their natural habitat between December and April.
The Los Cabos Corridor: This stretch of coastline is a paradise of beautiful beaches, luxurious resorts, and top-notch golf courses.
Underwater Adventures: Snorkeling and scuba diving tours offer a chance to explore the rich marine life of Los Cabos.
Local Cuisine: From traditional Mexican food to fresh seafood, the culinary scene in Los Cabos is a foodie's dream.
Welcome, dear readers, to the ultimate guide for your next adventure in the enchanting city of Cabo San Lucas and the broader region of Los Cabos, Mexico.
This blog post is your ticket to a memorable vacation filled with stunning landscapes, thrilling activities, and mouthwatering cuisine. So, buckle up, and let's dive into the heart of Cabo!
Choosing Your Base: Cabo San Lucas or San José del Cabo
Los Cabos is a region that encompasses two main towns: Cabo San Lucas and San José del Cabo. Each town offers a unique vibe and a plethora of activities.
If you're looking for a lively atmosphere with vibrant nightlife, Cabo San Lucas is your go-to destination.
On the other hand, if you prefer a laid-back environment with a more authentic Mexican feel, San José del Cabo is the place for you.
The Majestic Whales of Los Cabos
One of the most awe-inspiring experiences in Los Cabos is whale watching.
Between December and April, humpback whales migrate to the waters off Los Cabos to mate and give birth.
This natural spectacle is a must-see, with many operators offering whale-watching tours.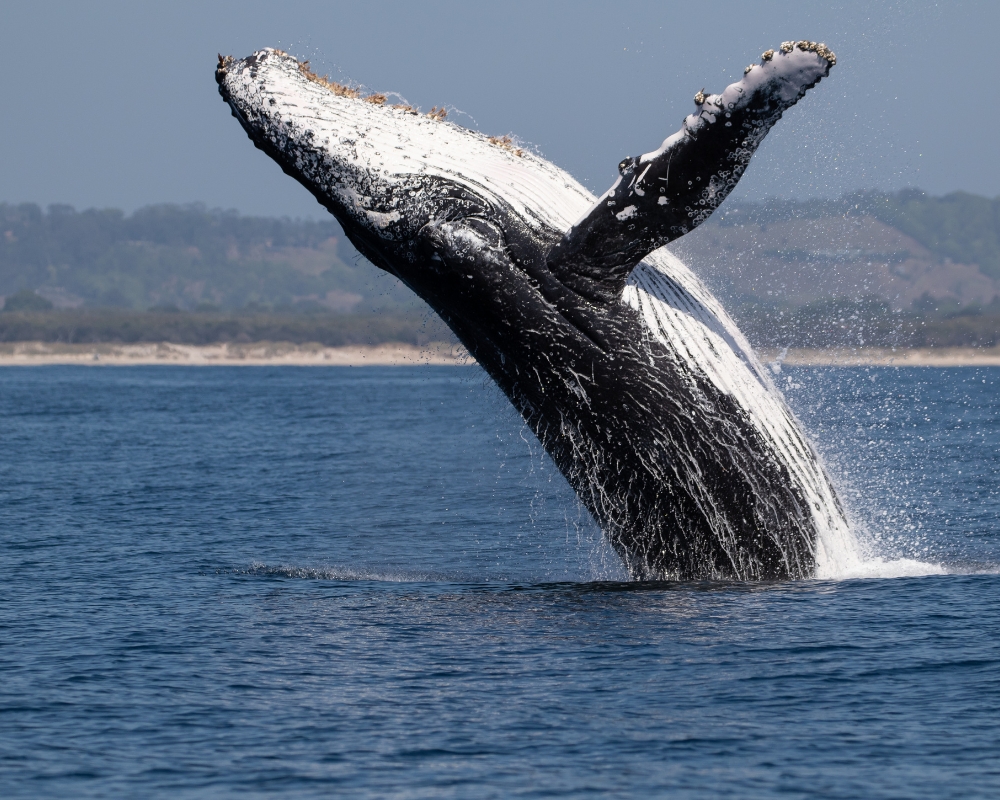 The Los Cabos Corridor: A Slice of Paradise
The Los Cabos Corridor is a stretch of coastline connecting Cabo San Lucas and San José del Cabo.
This area is home to some of the world's most beautiful beaches, luxurious resorts, relaxing spas, and top-notch golf courses.
Whether you're a beach bum, a golf enthusiast, or a spa lover, the Corridor has something for you.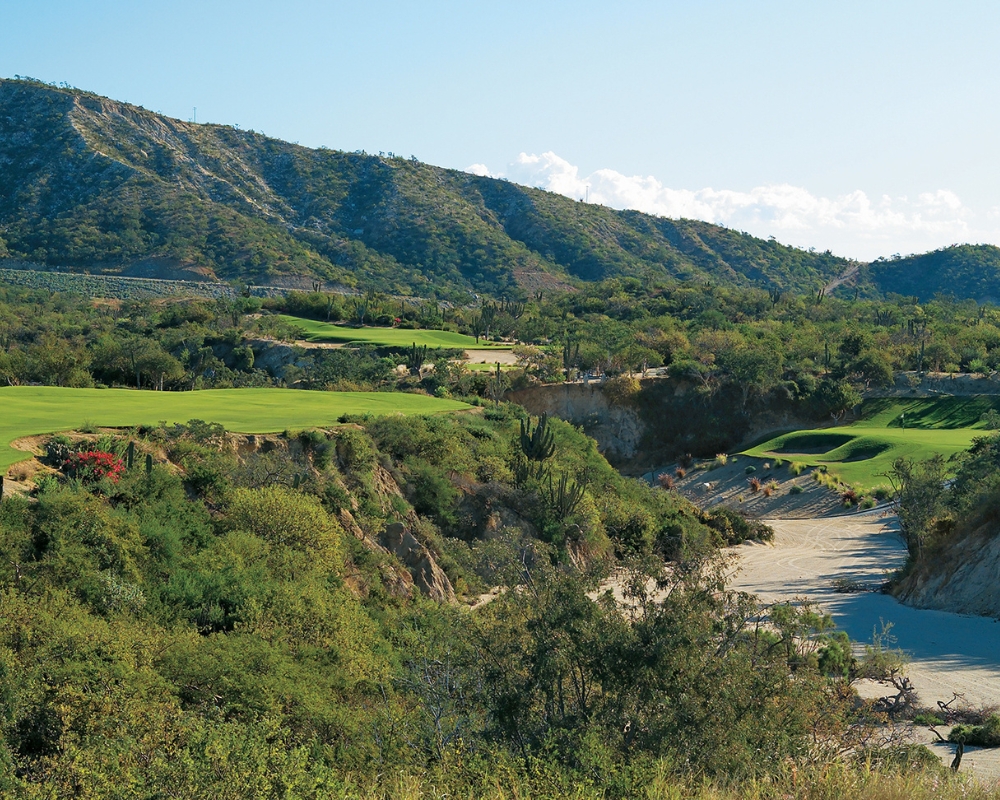 Dive into the Underwater World
The waters off Los Cabos are teeming with a variety of marine life, including sea turtles, dolphins, and sharks.
Snorkeling and scuba diving tours are available, offering you a chance to explore this underwater paradise.
Hiking to Land's End
For adventurous souls, a hike to Land's End is a must.
This popular spot offers stunning views of the Pacific Ocean and the iconic arch that gives Los Cabos its name.
Choose a trail that suits your fitness level and get ready for a breathtaking experience.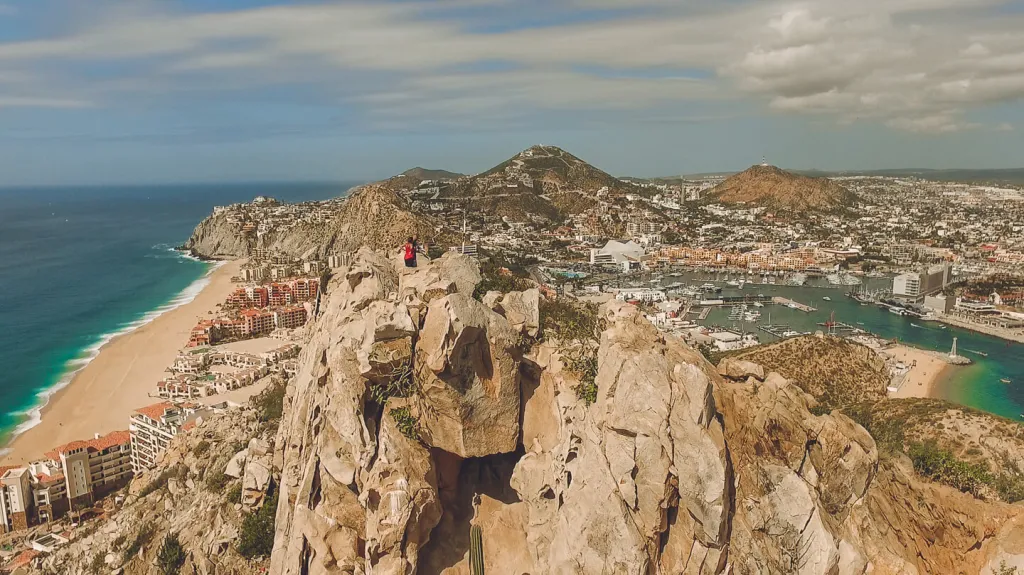 A Boat Trip to Espiritu Santo Island
Espiritu Santo Island is a protected national park and a haven for wildlife, including sea lions, dolphins, and humpback whales.
Take a boat trip to this island and enjoy its pristine beaches and the opportunity to spot some wildlife.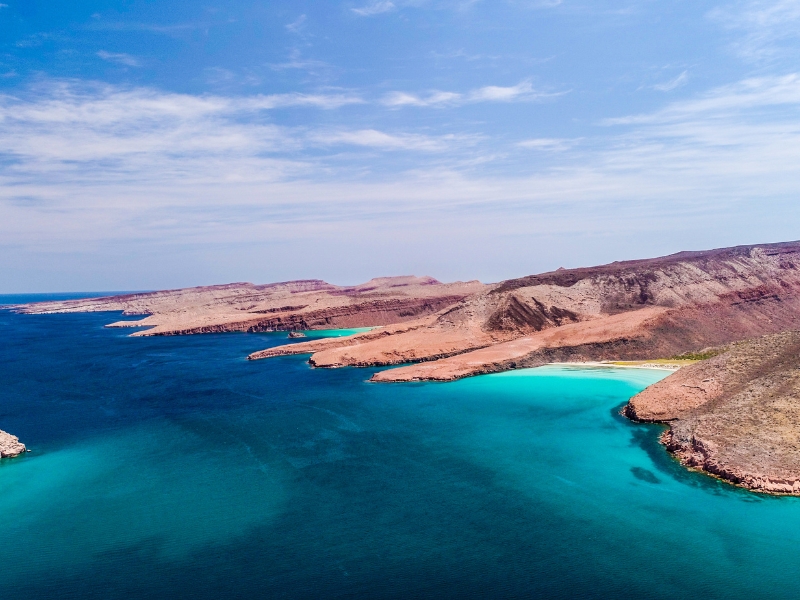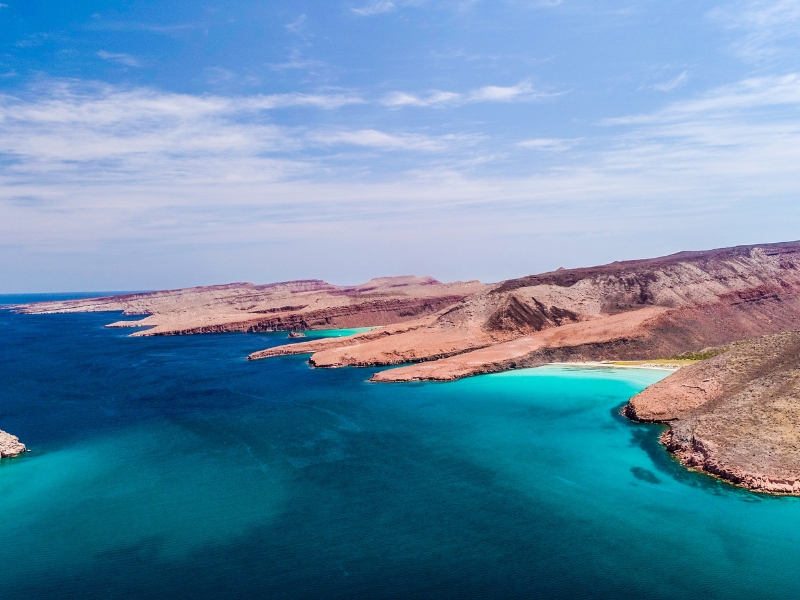 Savor the Local Cuisine
Los Cabos boasts a wide variety of restaurants serving everything from traditional Mexican food to fresh seafood.
Don't miss out on the local specialties such as ceviche, tacos, and margaritas.
Additional Tips for Your Trip
Book your flights and accommodations in advance, especially during peak season.
Pack light clothing, as the weather in Los Cabos is warm year-round.
Bring sunscreen, sunglasses, and a hat to protect yourself from the strong sun.
A popular way to get around Cabo and Los Cabos is by taxi. Bargain with taxi drivers to avoid being overcharged.
Drink bottled water, as tap water in Los Cabos is not safe to drink.
Stay aware of your surroundings, especially at night, as petty theft can be a problem in Los Cabos.
With these pro tips for experiencing Cabo in hand, you're ready to make the most of your trip to Los Cabos.
This beautiful destination is waiting for you to explore its wonders and create memories that will last a lifetime. Happy travels!