A Guide to Cultural Etiquette
Local Customs in Cabo and Los Cabos: welcome, dear readers, to the vibrant and culturally rich cities of Los Cabos, Mexico!
These cities and towns are renowned for their stunning landscapes, delicious cuisine, and warm, welcoming locals.
But before you pack your bags and book your tickets, let's dive into the local customs that will help you navigate these beautiful cities like a pro.
Local Customs in Cabo and Los Cabos: Short Summary
Tipping: Tipping is a cherished tradition in Mexico, with 10-15% of the bill being the standard.
Bargaining: It's not just about getting a good deal. Bargaining is a fun way to interact with locals.
Dress Code: Dress modestly in public to respect local customs, covering shoulders.
Politeness: Addressing people with appropriate titles like "señor" and "señora" is a sign of respect.
Culture Shock: Be aware of cultural differences to avoid misunderstandings and offensive behavior.
Tipping: A Gesture of Appreciation
In Mexico, tipping is not just a courtesy. It's a tradition.
Whether dining at a restaurant, enjoying a drink at a bar or taking a taxi ride, tipping is expected. The standard tip is 10-15% of the bill.
Remember, your tip is a token of appreciation for the service provided, so be generous when you can!
Bargaining: A Fun and Expected Practice
Bargaining is common in many markets and shops in Cabo and Los Cabos. It's about more than just getting a good deal. It's also a fun way to interact with the locals.
Feel free to ask the vendor if you need clarification on whether bargaining is appropriate. They'll appreciate your respect for their customs.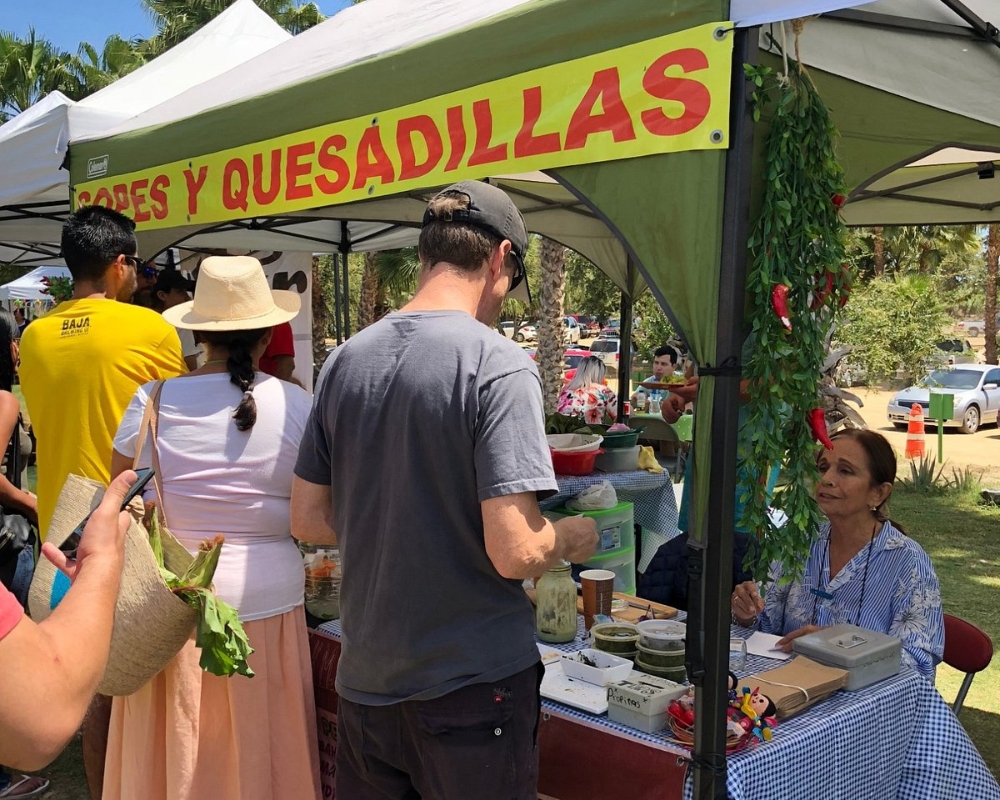 Dress Code: Modesty is Key
While there's no strict dress code in Cabo and Los Cabos, dressing modestly's generally considered polite. This means covering your shoulders and avoiding revealing clothing.
Remember, you're a guest in their city and region, so respecting their customs and traditions is important.
Politeness: A Cultural Norm
Mexicans are known for their politeness and respect. When addressing people, use the appropriate titles.
Men should be addressed as "señor" and women as "señora." This small gesture can go a long way in showing your respect for the local culture.
Local Customs in Cabo, Culture Shock: Embrace the Differences
Traveling to a new country can often lead to culture shock. Knowing the cultural differences between Mexico and your home country is important. This awareness can help you avoid misunderstandings or offensive behavior.
Additional Tips for Respecting Local Customs
Here are some additional tips to help you respect and embrace the local customs in Cabo and Los Cabos:
Learn a few basic Spanish phrases. This will show that you're making an effort to respect the local culture and will also make your interactions with locals more enjoyable.
Be aware of your surroundings. Don't leave valuables unattended; be mindful of your personal space.
Respect religious traditions. If you're visiting a religious site, dress modestly and respect those praying.
Drink responsibly. Alcohol is a big part of Mexican culture, but it's important to drink responsibly and avoid getting drunk.
Respecting and understanding local culture and customs is key to a memorable travel experience.
Pack your bags, brush up on your Spanish, and prepare for an unforgettable adventure in Cabo and Los Cabos!