Experiencing Cabo San Lucas Cruise Port
Welcome aboard to Cabo San Lucas Cruise Port!
Picture dazzling beaches, a spirited nightlife, and an endless array of activities awaiting your arrival.
This bustling harbor is your ticket to the heart of Mexico's enchanting Baja Peninsula. But what truly sets this destination apart is the warmth of its people.
Ready for a journey of vibrant experiences and hearty local charm? Welcome to Cabo Marina!
Exploring the Cruise Ship Pier
Cabo San Lucas Cruise Port is renowned as the most popular cruise port on the famed Mexican Riviera.
Welcoming visitors from around the globe, this vibrant port teems with natural beauty, lively nightlife, and endless beaches.
The Allure of the Port
Perched at the southern tip of Mexico's Baja California Peninsula, the cruise ship port serves as the gateway to this enchanting region.
Whether you're an avid nature enthusiast or a party lover, the port offers something for everyone.
The Journey from the Ship to the Cruise Pier
From the moment your ship anchors offshore, the adventure begins.
A quick 10-minute boat ride will take you to the tender dock nestled in the Cabo San Lucas marina.
Activities at the Cabo Marina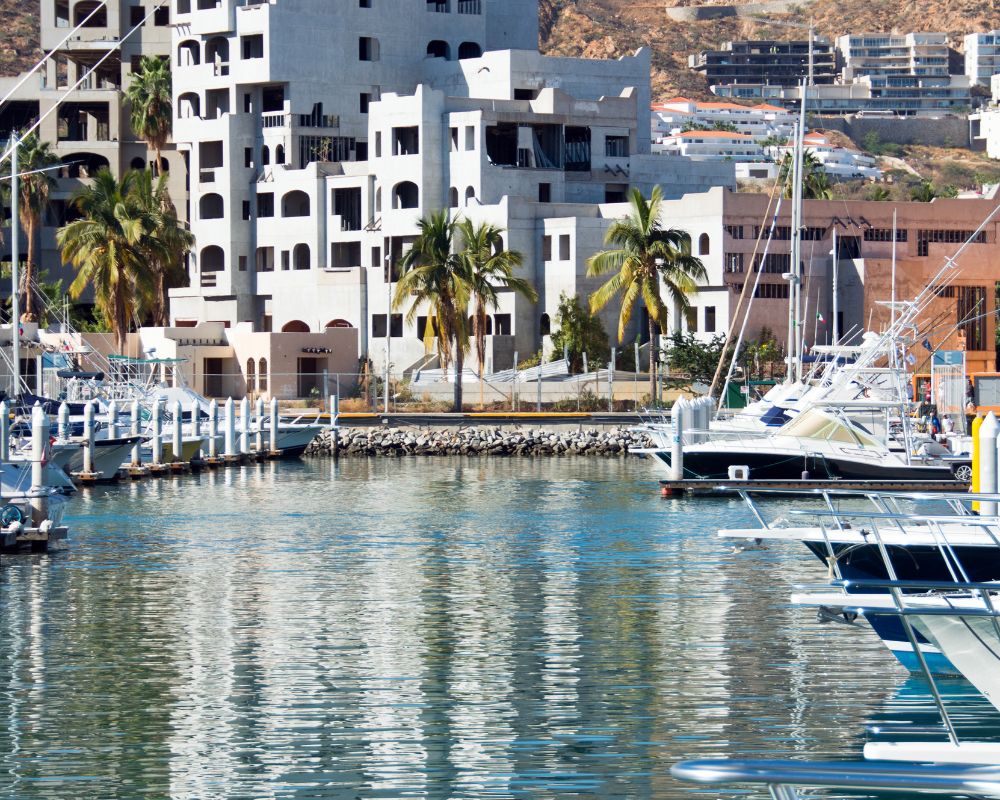 Shore excursions are as diverse as they are plentiful.
From snorkeling and kayaking to sunset sails, bar crawls, and culinary tours, there is a world of exploration awaiting.
For thrill-seekers, exhilarating all-terrain vehicle rides promise a rush of adrenaline.
Shopping Extravaganza
For those who enjoy retail therapy, the streets adjacent to the port provide a shopping paradise.
Begin your spree at the colossal Puerto Paraiso Shopping Mall. From there, make your way to the nearby Luxury Avenue.
In the open-air Gali Plaza and Plaza Bonita, a cluster of unique shops await your discovery.
Here, you can find everything from artisanal crafts to high-end fashion.
Wrapping Up: Cabo San Lucas Cruise Port
The allure of the port extends beyond its natural wonders and bustling activities.
This place is home to incredibly friendly locals who infuse the environment with warmth and welcoming energy.
Whether you're seeking assistance, wanting to know more about the local culture, or simply enjoying a casual conversation, their friendliness will add to your enriching experiences.
As you conclude your journey, you'll carry not just memories of adventurous excursions or mesmerizing sunsets, but also of the genuine smiles and the warmth of the people who call Cabo San Lucas home.
Set sail towards the Cabo San Lucas Cruise Port and prepare to be embraced by its beauty, vibrance, and hospitality like never before!