With its clear waters and abundant marine life, Cabo San Lucas is a snorkeler's dream. However, there are hazards to be aware of to ensure your Cabo snorkeling experiences are safe and enjoyable.
Follow these snorkeling tips to prioritize safety during your snorkeling adventures.
Staying Safe While Snorkeling in Cabo: Know Your Limits
Don't overestimate your snorkeling abilities. Strong currents and high surf can quickly exhaust even experienced swimmers.
Avoid snorkeling in rough conditions or straying too far offshore. Only snorkel where you can comfortably return to shore. If uncomfortable, return to shallow waters or exit the water.
Snorkel with a Partner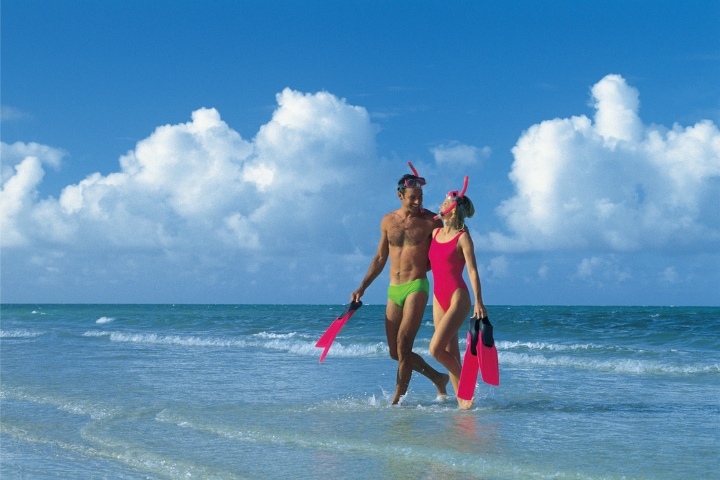 Always snorkel with at least one other person. Having a partner allows you to look out for each other's safety.
Your partner can assist if you have leg cramps, get stung by a jellyfish, or have another emergency in the water.
Watch for Boat Traffic
Be vigilant of boat traffic when entering or exiting the water. Avoid areas with high boat activity, and stay close to shore when possible.
Wear a brightly colored rash guard to increase your visibility. Refrain from snorkeling at night or in low visibility conditions.
Navigating Safety: Snorkeling in Cabo's Waters
When snorkeling in the beautiful but bustling waters of Cabo San Lucas, one of the critical safety concerns is the presence of boat traffic.
Boats, jet skis, and other watercraft are typical in this popular tourist destination, and they can pose a significant risk to snorkelers.
How snorkelers can minimize the risk of an accident with vessels
Snorkelers need to be aware of their surroundings at all times.
This means not only looking out for marine life but also being conscious of any boats in the vicinity.
Snorkelers should be particularly cautious when entering and exiting the water, as these are times when they can be less visible to boat operators.
It's advisable to enter and exit the water in designated snorkeling areas, often marked and located away from the main boating channels.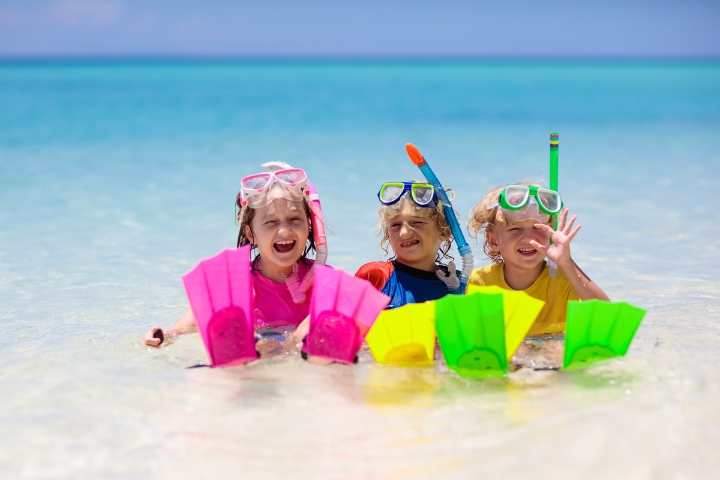 Wearing a brightly colored rash guard or floating device is an excellent tip for increasing visibility.
Additionally, snorkelers can use a dive flag or a buoy, which signals their presence to nearby boats.
It's also a good practice to keep an ear out for engine noise and to periodically lift your head out of the water to check for boats.
Snorkeling at night and during poor visibility
Refraining from snorkeling at night or in low visibility conditions is also vital. These are times when visibility is poor for snorkelers and boat operators, significantly increasing the risk of accidents.
If snorkelers find themselves in an area with high boat traffic, they should stay as close to shore as possible, where boats are less likely to travel.
Learn Proper Breathing Techniques
Practice proper snorkeling breathing before your first swim. Don't hold your breath while swimming underwater.
Instead, breathe slowly and steadily through your snorkel when surfaced. Never hyperventilate before diving down.
Check Weather and Water Conditions
Monitor both weather and wave conditions before entering the water.
Avoid snorkeling on extremely windy days or when ocean swells are high.
Know the water temperature to wear proper thermal protection from the cold.
By taking the proper precautions, you can safely enjoy world-class snorkeling during your Cabo trip.
Pay attention to all safety concerns. For the best Cabo snorkeling tours, take a guided tour when possible, and always listen to your instincts in the water.
For an unforgettable experience, explore the best snorkeling spots in Cabo, each offering its unique underwater wonders.
Taking these steps will allow you to relax and fully immerse yourself in the magic of snorkeling in Cabo.