Pelican Rock: The Jewel of Cabo San Lucas
Cabo San Lucas Bay welcomes you to the ultimate snorkeling, swimming, and scuba diving destination – the Pelican Rock.
Located off the coast of Cabo San Lucas, this is another protected spot near Land's End, famous for its dramatic rock formations, abundant wildlife, and crystal-clear waters of the Sea of Cortez.
Discover the Beauty of Pelican Rock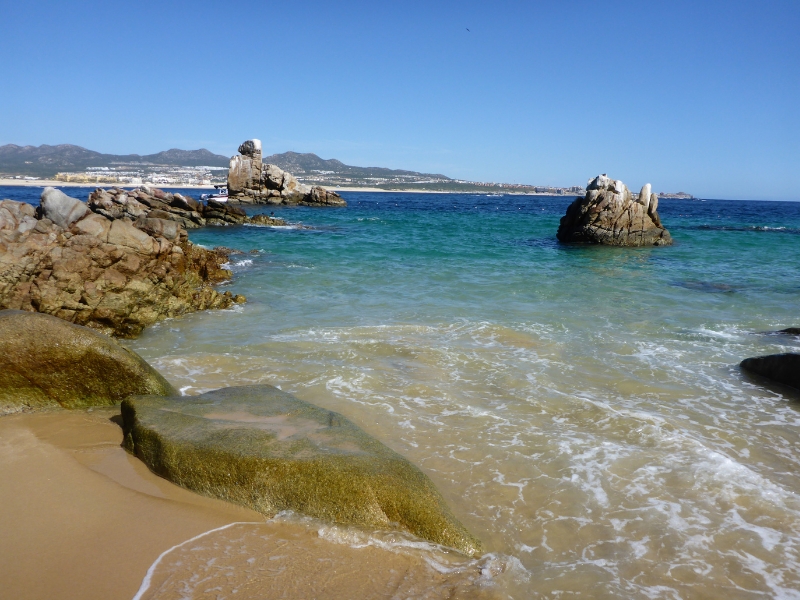 Visitors need a boat to access the snorkeling and swimming area.
Popular option: join guided Cabo tours, which operate daily. Jump in, cool off, and immerse in turquoise waters.
Explore the Aquatic Life the Pelican Rock
The rock and its surroundings are part of the Cabo San Lucas Natural Reserve, home to a variety of aquatic life, making it a haven for snorkelers and scuba divers alike.
Keep an eye out for sea turtles, manta rays, and the sea lions colony that resides in a nearby site further ahead in the Land's End area.
If you like mantas, you might even catch a glimpse of the majestic Mobula Rays swimming by.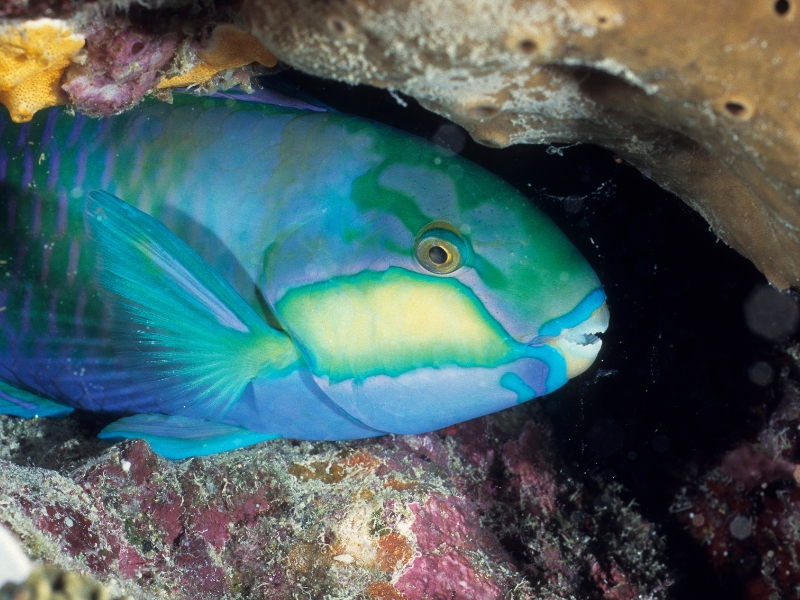 The aquatic life in the area is an enchanting sight for anyone who loves marine life.
The waters around the rock are teeming with a diverse array of colorful fish, corals, and other sea creatures.
Snorkelers and scuba divers can expect to spot species like pufferfish, angelfish, parrotfish, and Moorish idols, among many others.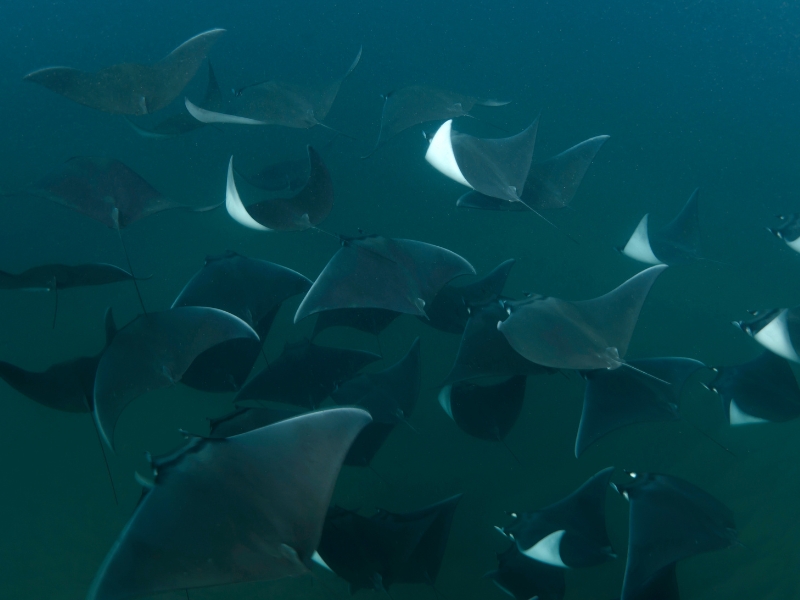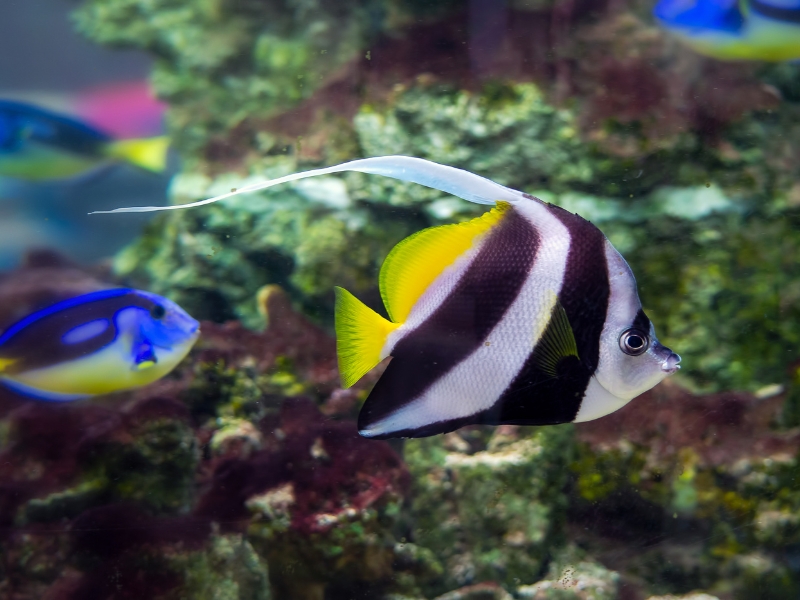 The water depth at Pelican Rock is also perfect for exploring aquatic life.
It is shallow enough to view the colorful marine creatures up close but deep enough to provide an unforgettable diving experience.
As you dive, Pelican Rock's marine life impresses with vibrant colors and lively movements.
It is truly an unforgettable experience for all nature lovers.
Rock Formations and Diving Spots
Pelican Rock is not only a snorkeling paradise but also a perfect destination for divers.
The rock formations and the area's unique underwater topography make it a perfect spot for diving tours.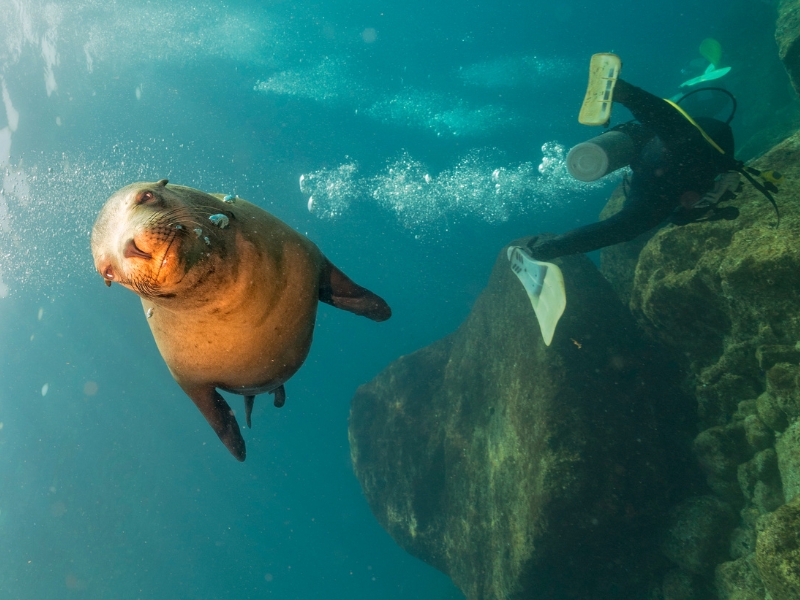 Divers can explore the underwater canyons, caves, and arches, and discover a whole new world beneath the surface present in the area.
With its crystal clear waters, calm water, and stunning marine life, the site provides an incredible diving experience for divers of all levels.
There are diving tours available that cater to both beginner and advanced divers, and certified divers can even explore the deeper waters around the rock.
Swimmable Beaches
After exploring the beauty of this snorkeling site, make sure to check out the swimmable beaches of Cabo San Lucas.
The nearby iconic Lover's Beach and Divorce Beach are just a short boat ride away but you can swim toward them as well.
Experience the Beauty of Pelican Rock At Los Cabos
Cabo tour operators offer snorkeling and diving tours at Pelican Rock, for a full experience.
Go and book your tour and create memories that will last a lifetime.
With daily departures and professional instructors, Pelican Rock is the perfect place to experience the thrill of diving in the Baja Peninsula.