The Ultimate Guide to Snorkeling in Cabo
Cabo San Lucas is widely considered one of the top snorkeling destinations in the world. From beginners to experienced snorkelers, Cabo offers incredible snorkeling opportunities to discover the area's vibrant underwater ecosystems. This guide covers everything you need to know to plan your perfect Cabo snorkeling adventure.
Snorkeling in Cabo San Lucas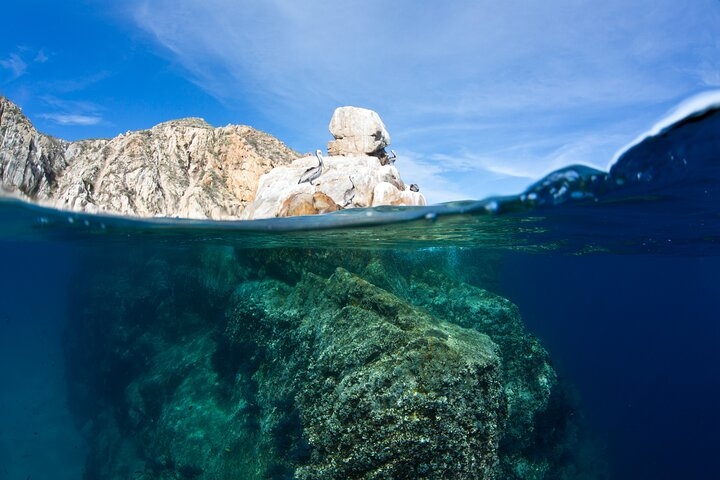 Located at the southern tip of Mexico's Baja California peninsula, Cabo San Lucas boasts snorkeling conditions unmatched anywhere else.
The waters around Cabo range from the calm Bahia de Cabo San Lucas to the current-strewn Land's End.
Excellent visibility makes it easy to view the area's diverse marine life, including sea lions, octopuses, stingrays, tropical fish, and migrating whales (in season). Snorkelers can choose between the Sea of Cortez or the Pacific Ocean for variety.
Top Snorkeling Destinations in Cabo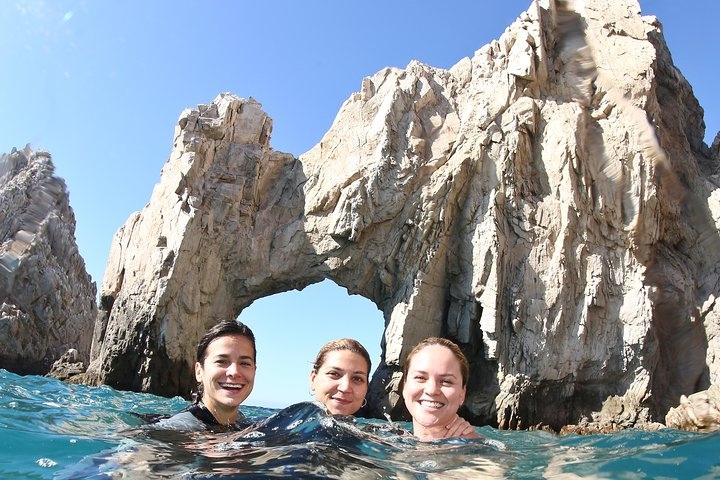 Cabo San Lucas Snorkeling Spots
Popular snorkeling spots near Cabo San Lucas include the Cabo San Lucas Marine Park, Pelican Rock, Lovers Beach, and Santa Maria Bay. Tours and rental shops make it easy for beginners to access these premier snorkeling sites.
San Jose del Cabo Snorkeling Havens
The waters on the Pacific side of San José del Cabo provide another excellent snorkeling destination. Calmer waves allow for smooth surface conditions that are perfect for beginners.
Marine Parks and Bays
The protected coves and bays around San José del Cabo host various tropical fish and invertebrates. Snorkelers frequently spot angelfish, parrotfish, and pufferfish darting over coral reefs. Octopuses, sea horses, and anemones hide in crevices along the rocky outcroppings.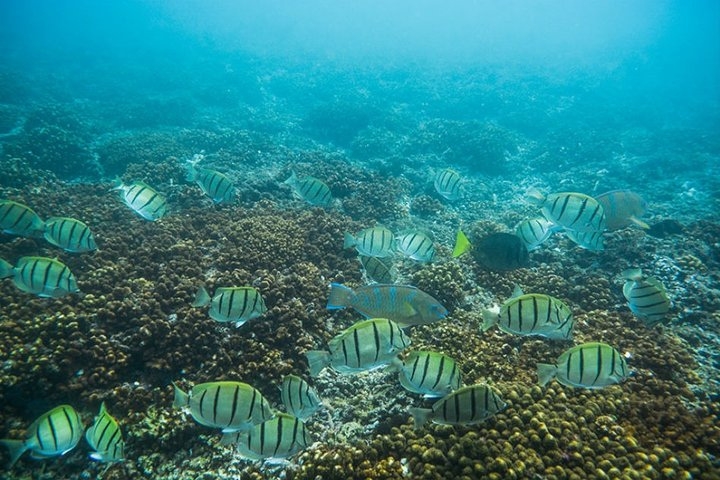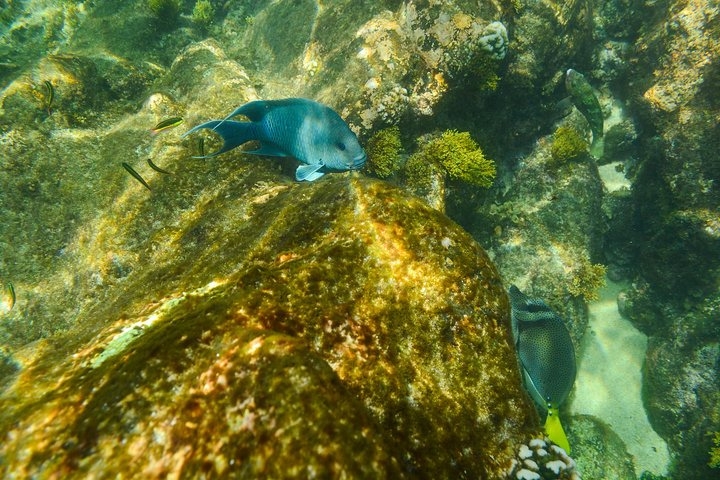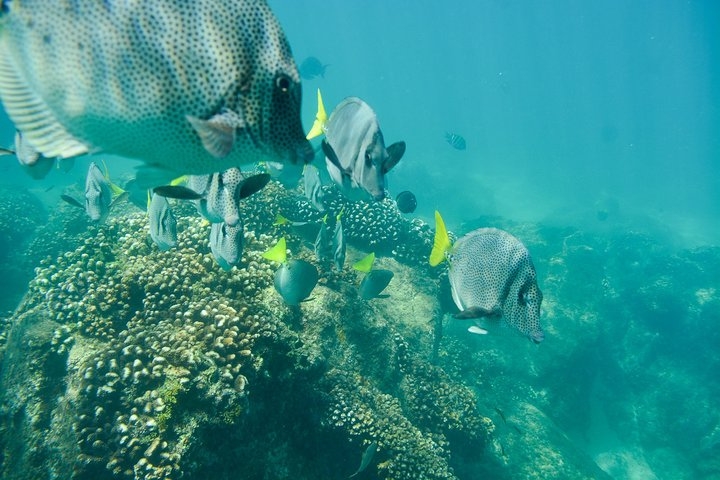 Top spots to snorkel in San José del Cabo include the coral reef at Playa Chileno and the unique formations of Cabo Pulmo National Marine Park. Guided snorkeling tours make it easy to access and learn about these ecosystems.
Snorkeling Tours in Cabo
Types of Snorkeling Tours
Joining a guided tour takes the guesswork out of planning the perfect Cabo snorkeling adventure. Knowledgeable guides lead you to top spots not accessible from shore. Tours provide all necessary gear and instructions for new snorkelers. Options range from private charters to large snorkeling cruises.

What to Expect from a Snorkeling Tour
When choosing a tour, look for companies using quality gear, small group sizes, and expert multilingual guides. Top operators include Cabo Sailing Ocean Adventures, Cabo Rey, and Cabo Expeditions.
Tours allow you to relax and fully experience Cabo's fantastic underwater worlds.
The Marine Life of Cabo
What to See While Snorkeling in Cabo
With protected bays, vibrant reefs, and crystal-clear waters, Cabo provides the perfect backdrop for fantastic snorkeling adventures.
Coral and Marine Ecosystems in Cabo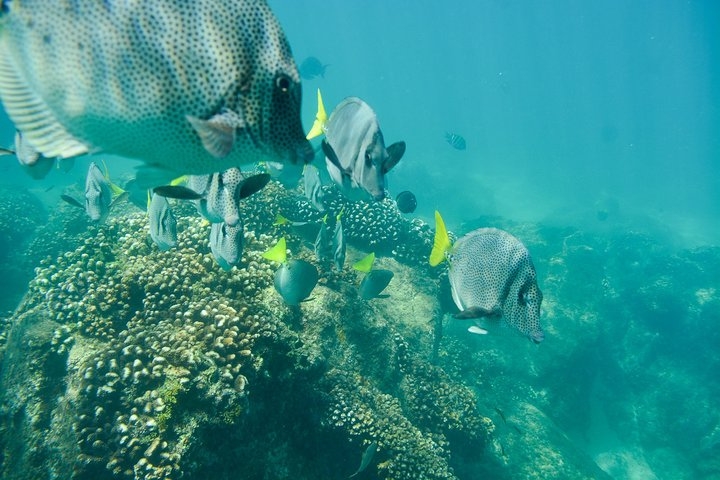 While sizeable traditional coral reef structures are not found in Cabo, vibrant marine ecosystems are still filled with small coral communities, sponges, and aquatic plants. These provide habitats for tropical fish and marine creatures. Main ecosystems include:
Rocky Reefs: Rocky outcroppings covered in coralline algae dominate nearshore habitats. Small coral formations grow in patches along these submerged rock structures. Popular spots to snorkel these rocky reefs include Pelican Rock, Lovers Beach, and Lands End, accessible by walking from shore or short swims.
Sand Bottoms: Expansive white sand flats provide habitat for rays, angel sharks, and other bottom dwellers. Some seagrass beds exist in shallower sandy shoals, like those found in Chileno Bay, easily accessed from the beach.
Mangroves: Fringes of mangroves provide a nursery habitat for juvenile fish and sheltered lagoons. The mangrove lagoons in the Cabo Pulmo National Marine Park can be accessed via kayak or small motorboats.
Fish & Marine Life in Cabo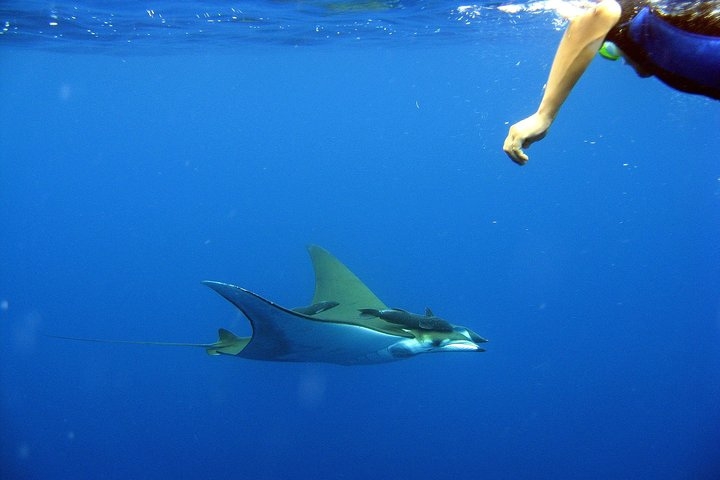 While coral reefs are limited, Cabo's rocky reefs, sand flats, and coves host abundant tropical fish and charismatic marine creatures:
Tropical Fish: Parrotfish, damselfish, pufferfish, butterflyfish, and more. Look for schooling fish like jacks and barracuda.
Rays: Spot bat rays buried in sediment and eagle rays cruising by.
Whale Sharks: Feed off plankton from June to September.
Sea Lions: Found near the Arch (El Arco) and Lands End.
Sea Turtles: Loggerhead, olive ridley, and more.
Snorkeling Safety in Cabo
Essential Safety Tips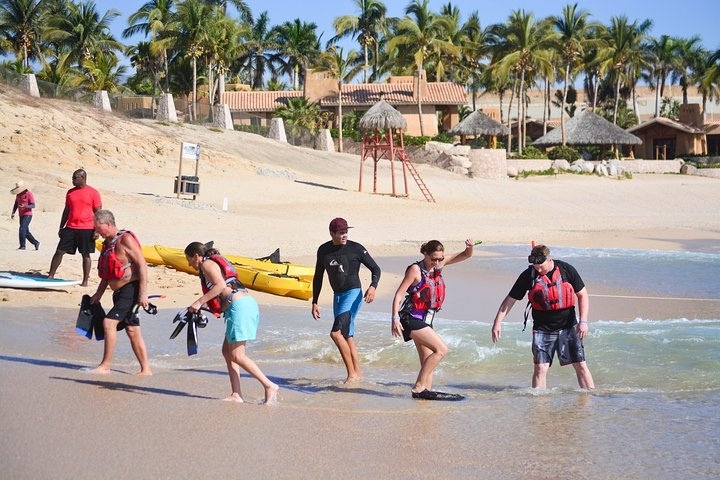 While Cabo offers world-class snorkeling, some hazards exist. Follow these tips to stay safe:
Always snorkel with a partner
Avoid areas with strong currents or boat traffic
Watch weather forecasts for ideal conditions
Wear a rashguard and sun protection
Learn proper breathing techniques
Snorkel only as far out as your skill level allows
Preparing for Your Snorkeling Adventure
Getting Ready for Cabo's Waters
With protected bays, vibrant reefs, and crystal-clear waters, Cabo provides the perfect backdrop for fantastic snorkeling adventures. Join a guided tour, or experienced swimmers can explore sites like Chileno Bay and Pelican Rock.
When to Go Snorkeling in Cabo
The best time to snorkel in Cabo is typically November to April, when air and water temperatures are warmest. Snorkeling is still possible during summer, but winds tend to pick up, reducing visibility.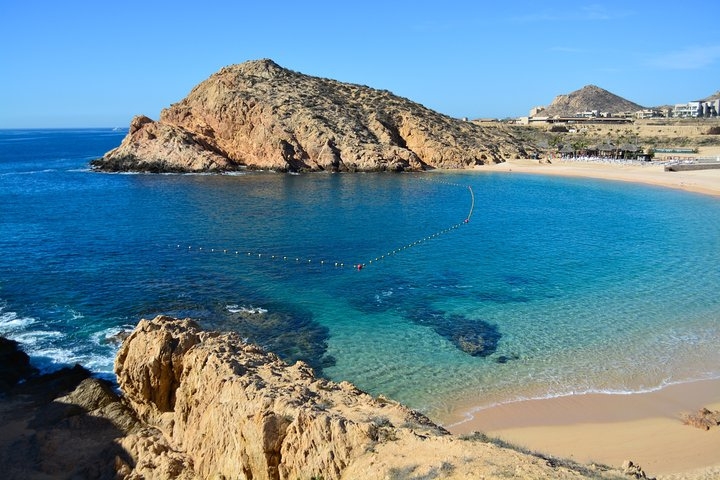 Peak snorkeling season is from December to March. Gray whales come close to shore on their migration route during these months. You may also spot migratory fish like amberjack and tuna.
Snorkeling is possible year-round in Cabo. Just be prepared with a wetsuit in the cooler months. Avoid snorkeling from June to November during hurricane season, when storms can stir up silt and dangerous conditions.
Choosing a Snorkeling Tour Operator
When selecting a snorkeling tour company, consider these factors:
Reputation – Check reviews and safety records
Small groups – No more than 12 passengers
Expert guides – Multilingual with marine knowledge
Quality gear – Well-maintained masks, snorkels, fins
Destinations – Tours that access premier snorkeling spots
Reputable operators will have a solid history of satisfied customers. Read reviews on tour provider websites, TripAdvisor, and travel forums. Avoid newer operators with little oversight.

The providers selected and shown here are known to have excellent customer service and good safety records, including swimming aids and good, looked-after snorkel gear.
They all have only 4-5 star reviews and a free cancelation policy.
Snorkeling Etiquette
To protect Cabo's fragile marine ecosystems, follow these responsible snorkeling practices:
Never touch or stand on coral reefs
Avoid wearing sunscreen while snorkeling
Prevent kicking up sediment in shallow waters
Do not remove any plants, coral, or marine creatures
Keep an appropriate distance from marine animals
Listen to your guide's instructions
Following snorkeling best practices, we can all do our part to conserve Cabo's incredible underwater world for future generations.