Exploring Pedregal de Cabo San Lucas
Pedregal de Cabo San Lucas, Cabo San Lucas's pioneer luxury community, stands as one of the city's most elite neighborhoods even today.
A Luxurious Corner in Cabo San Lucas
Home to an array of five-star resorts, Pedregal is where luxury lives.
With a plethora of top-notch restaurants and high-end shops, this neighborhood is a haven for those who appreciate the finer things in life.
Nightlife in Pedregal
But it's not just about quiet luxury in Pedregal.
The neighborhood also boasts a lively nightlife scene, where the city comes alive after dark with numerous spots for entertainment and socializing.
A Showcase of Stunning Views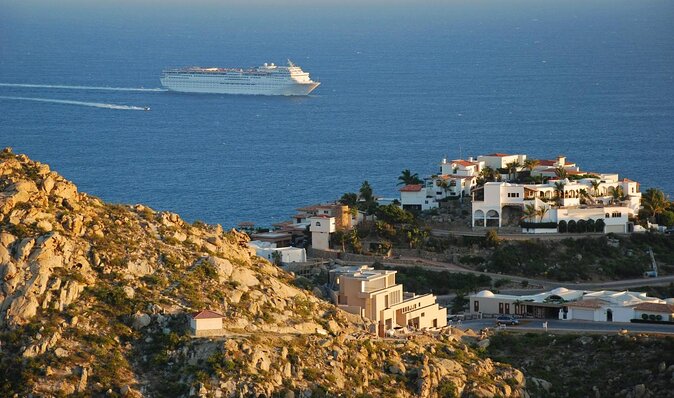 https://atloscabos.com
Yet, the crown jewel of the suburb is arguably its expansive views.
Turning wherever you encounter breathtaking panoramas of both the marina and ocean
This constant visual treat is a reminder of the beauty nestled in.
The Allure of Pedregal de Cabo San Lucas
In short, Pedregal embodies the essence of luxury and exclusivity.
Its impressive collection of five-star resorts, the assortment of high-end shops and restaurants, and vibrant nightlife all contribute to its allure.
But the true magic lies in the stunning oceanic and marina views that are a constant backdrop.
This visual symphony of natural beauty adds an unbeatable charm to this exclusive neighborhood, making it a must-visit location for anyone visiting Cabo San Lucas.
Whether you're looking for a luxurious getaway, a gastronomic adventure, an exciting nightlife, or simply a place to enjoy nature's beauty, this neighborhood offers it all.
This luxury community has stood the test of time, maintaining its status as one of the city's most exclusive neighborhoods.
Experience the best of Cabo San Lucas at Pedregal, where luxury meets natural beauty.
This upscale neighborhood promises an experience unlike any other, and it's waiting to welcome you with open arms.
Pack your bags and get ready to enjoy the exclusive charm of Pedregal de Cabo San Lucas. You won't be disappointed!