Cuadra San Francisco an Equestrian Center
Are you seeking an escape from the mundane, a chance to experience something unforgettable?
Look no further than Cuadra San Francisco in Los Cabos, Mexico.
Nestled in the stunning landscape of Baja California Sur, Cuadra San Francisco offers an adventure unlike any other.
From horseback riding through breathtaking trails to thrilling zip-lining and animal encounters, something for everyone.
This is more than just a riding stable. It is a place of natural beauty and excitement that you will never forget.
The stunning landscape and the magnificent animals will leave you stunned. The ranch has been around for many years and has a rich history.
It has been a family-owned business for decades, and the owners take great pride in providing the best services to their clients.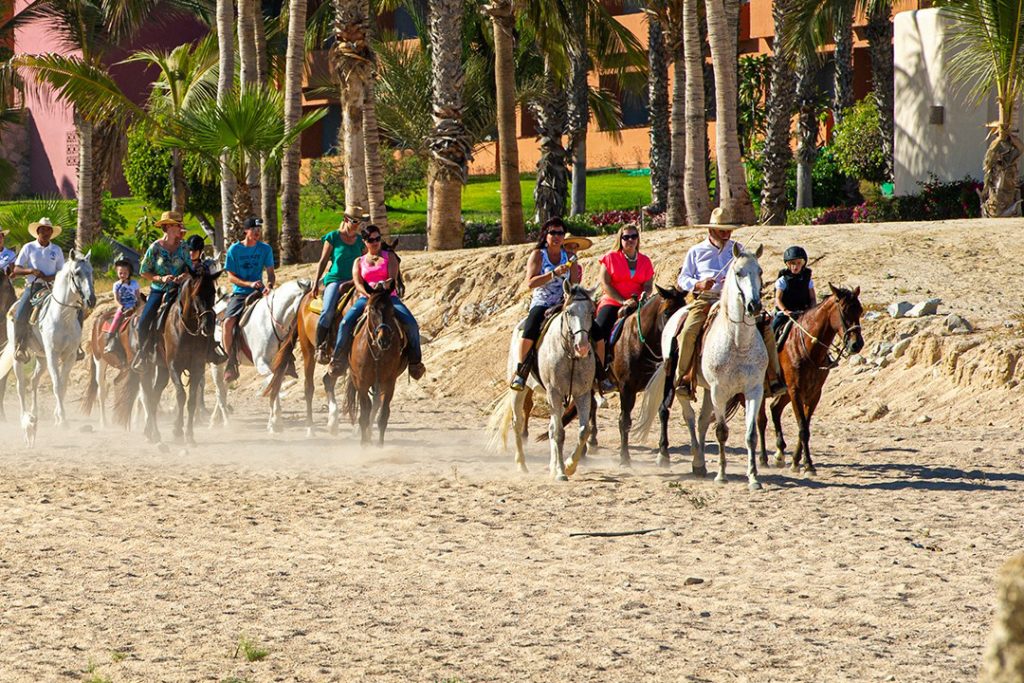 Whether you're a seasoned rider or new to the sport, Cuadra San Francisco has something for everyone.
The skilled and friendly guides are always ready to assist you and provide you with the best experience possible.
The horses are well-trained and maintained, ensuring that you have a safe and enjoyable ride.
The location and setting of Cuadra San Francisco are unparalleled.
The riding trails take you through the rugged and picturesque terrain of the Baja California desert.
The landscape features towering cacti and unique rock formations, which make for an unforgettable backdrop.
The environment is peaceful and relaxing, giving you a break from the hustle and bustle of daily life.
Experience the Best Horseback Riding in Los Cabos
If you're looking for a real equestrian adventure in Los Cabos, look no further.
Nestled in the scenic Cabo Real area between San José del Cabo and Cabo San Lucas, this equestrian center offers some of the best horseback riding experiences in Baja California Sur.
The Cuadra San Francisco Difference
What sets Cuadra San Francisco apart from other horseback riding tours in the area is its dedication to providing safe, enjoyable, and authentic experiences.
Their guides are knowledgeable and experienced, ensuring that riders of all skill levels can enjoy a fun and stress-free ride.
Additionally, their horses are well-trained and cared for, ensuring a comfortable and safe experience for riders of all ages.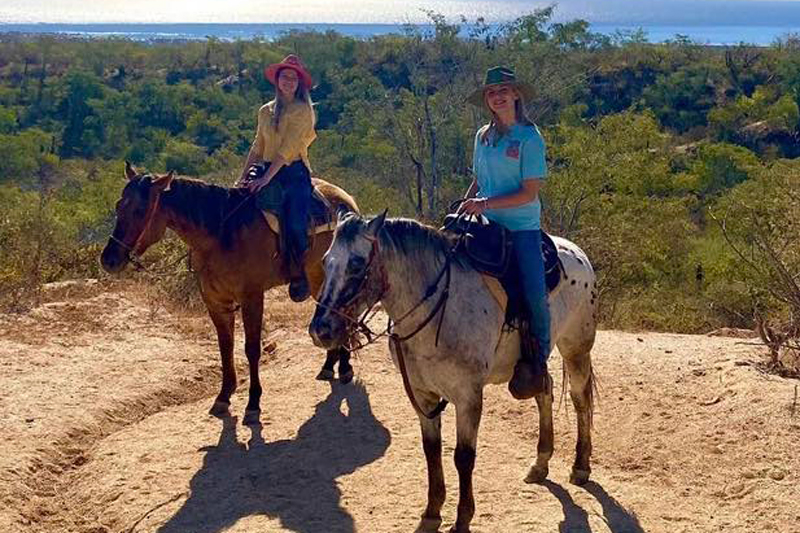 Whether you're looking for a scenic trail ride through the stunning natural landscapes of Baja California Sur or a more customized riding experience, they have something to offer.
Their trail rides take you through some of the most beautiful and rugged terrains in the region, with breathtaking views of the ocean and surrounding mountains.
A Variety of Rides for Everyone
Cuadra San Francisco offers a variety of rides to suit every rider's needs, from short and sweet rides for children to longer, more adventurous rides for experienced riders.
Their most popular ride is the "Desert and Beach Tour," which takes you through the beautiful Cabo Real desert and along the stunning beaches of the Sea of Cortez.

Cuadra San Francisco offers private rides and overnight camping trips for those seeking a personalized experience.
Immerse yourself in the natural beauty of Baja California Sur with these exclusive options.
Conveniently Located Near Top Hotels
The ranch is conveniently located near top hotels in Los Cabos. This makes it easy to fit into your vacation itinerary.
Whether you're staying at Hilton Los Cabos or another nearby hotel, riding with Cuadra San Francisco is an unforgettable activity to add to your trip.
In conclusion, if you're looking for an authentic, safe, and enjoyable horseback riding experience in Los Cabos, look no further than this place.
With their skilled guides, well-trained horses, and stunning trails, they offer some of the best horseback riding experiences. Saddle up and get ready for an adventure you won't forget!
Book your horseback riding tour with Cuadra San Francisco today and experience the beauty of Baja California Sur from a unique and unforgettable perspective!